Sentek Drill & Drop Soil Moisture Probe
The Drill & Drop is a fully encapsulated, easy to install, soil measurement probe.
Features
Quick and easy undisturbed installation due to tapered shape
Measures the true soil profile, not slurry
Pre-normalized sensors with built-in default calibration equation
Fondriest Exclusives
Free ground shipping
Expedited repair and warranty service
Lifetime technical support
The Drill & Drop is a fully encapsulated, easy to install, soil measurement probe. Probes are available in five lengths; 10cm, 30cm, 60cm, 90cm, and 120cm with sensors fixed at every 10cm (4") increment. Purchase options are either with soil moisture + temperature sensors or soil moisture + temperature + salinity.

Due to the ease of install and protected electronics, the Drill & Drop is ideally suited to situations where a monitoring probe may need to be moved between sites in short-term and annual crops. Having the electronics completely encapsulated and able to be completely buried also makes the probe suited to long term installations, where machinery will pass often, such as dry land and feed crops. Being able to leave the probe in the ground means long term, uninterrupted data trends and comparison between seasons is possible.

The Drill & Drop also covers the issue of data continuity and integrity where the probe does need to be reinstalled. The ingenious tapered probe and matching auger allows direct, slurry-free, installation. This direct installation method means that the probe is measuring 'real' representative soil conditions immediately after install, because the surrounding soil has not been disturbed.
Questions & Answers
What data loggers are compatible with the SDI-12 Drill & Drop Probes?
The SDI-12 output version of the Drill & Drop is compatible with many data loggers on the market, including those from Campbell Scientific, Sutron, and NexSens Technology. Fondriest Environmental is a master distributor for NexSens products and can price out a complete turnkey data logging system. Contact us at customercare@fondriest.com for more details.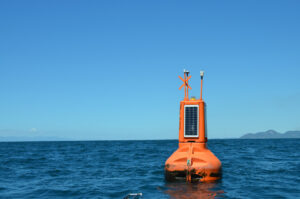 Lake Malawi (also known as Lake Nyasa and Lake Niassa) doubles as a Rift Valley Lake and one of the seven African Great Lakes. Due to its unique biodiversity, it's a great place to conduct limnological studies. Harvey Bootsma is a professor for the School of Freshwater Sciences at the University of Wisconsin-Milwaukee and has had an interest in limnology ever since he was a kid. Bootsma fondly recalls summer vacations to Georgian Bay, Ontario, "I probably spent as much time in the water as I did out of it." He continues, "I remember telling myself, 'I'm going to get a job where I can stay here all the time.'" While Harvey didn't end up working on Georgian Bay, he was offered a job working on Lake Malawi. He continued working there while completing his Ph.D.
Read More