Trimble Recon Stylus Pen Lanyard
The stylus pen lanyard securely attaches the stylus pen to the Recon Rugged Handheld Computers.
Features
High-visibility yellow
Velcro clasp for safety
Keeps track of small stylus pen
Fondriest Exclusives
Expedited repair and warranty service
Lifetime technical support
The Recon Stylus Lanyard keeps the stylus pen close at hand by attaching it to a bright yellow lanyard. The lanyard features a velcro clasp, which is an important safety feature for anyone that works in industrial environments with high-speed machinery.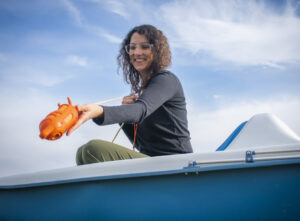 The Sontek CastAway-CTD is a castable device that measures conductivity, temperature and depth. The instrument has been used in the field for over a decade by oceanographers, limnologists, divers, fishers and educators. There have been few changes since the first iteration in 2010, showing that the instrument is durable and accurate without requiring new models. 
 
 The CastAway is the first conductivity, temperature and depth (CTD) instrument of its kind. While other CTDs are large and cumbersome to deploy, with cages and isolated sensors, the CastAway is a small, lightweight and easy-to-use instrument. Typical CTDs utilize pumps to ensure water flows over the sensors during deployment.
Read More