The YSI 6561 pH Sensor provides good response times and accurate readings in most environmental waters, including freshwater of low ionic strength.
Features
Sealed gel reference eliminates refilling, saves time
Carefully designed to perform under all ionic strength conditions
YSI 6561 is field-replaceable
Fondriest Exclusives
Expedited repair and warranty service
Lifetime technical support
Overview
The YSI 6561 pH sensor features a 'long-life' sealed gel reference, eliminating the need to refill. For high-fouling applications, the 6561FG 'flat glass' sensor is available for wiped antifouling protection on the 6600EDS V2.

Durable
YSI pH sensors have been carefully designed to perform under all ionic strength conditions, from seawater with a conductivity of 53,000 uS/cm, to "average" freshwater lakes and rivers with conductivities of 200 to 1500 uS/cm, to pure mountain streams with conductivities as low as 15 uS/cm, which has historically been the most difficult medium with respect to accuracy, quick response to pH changes, and minimal flow dependence.
Range: 0 to 14 units
Resolution: 0.01 unit
Accuracy: +/-0.2 unit
Warranty: 1 year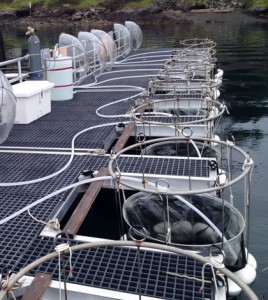 With oceans becoming more acidic worldwide, scientists are getting creative in designing experiments to study them. For example, one group at the University of Washington is using giant plastic bags to study ocean acidification. 
 Each bag holds about 3,000 liters of seawater and sits in a cylinder-like cage for stability. The group at UW, made up of professors and students, is controlling carbon dioxide levels in the bags over a nearly three-week period, during which they are looking at the effects of increased acidity on organisms living near the San Juan Islands. 
 "These mesocosms are a way to do a traditional experiment you might do in a lab or classroom," said Jim Murray, professor of oceanography at the University of Washington.
Read More