YSI pHotoFlex Colorimeters
The YSI pHotoFlex Colorimeter is rugged, waterproof, and ideal for laboratory and field testing.
Features
35 pre-defined tests, 50 user-defined tests & 100 data set memory
Large, easy to read backlit LCD display
IP67 waterproof case with optional benchtop Lab Station
Fondriest Exclusives
Free ground shipping
Expedited repair and warranty service
Lifetime technical support
Overview
The YSI pHotoFlex line of colorimeters is the newest addition to YSI's full range of colorimeters. These rugged, waterproof, multiparameter colorimeters are ideal for laboratory and field testing. The instruments feature a large, backlit display, waterproof rating, data logging with the ability to export data to a computer using LSdata software, user-defined programs and a 2-year warranty.
Features
Calibration adjustment for selected methods
Data storage; 100 data sets
Large, easy-to-read backlit LCD display
IP67 waterproof case; easy to hold or set on a benchtop (lab station also available)
Flexible, fixed adapter for various cell types features a flip design to accommodate a variety of heights and diameters; it is also attached to prevent it from being lost
85 parameters - reagents can be used on YSI colorimeters or any other brand
PC connectivity to manage data (optional LSdata software) and update firmware or methods; barcode compatibility
pHotoFlex pH offers a BNC connection in order to take pH measurements directly and to measure the pH dependent parameter NH3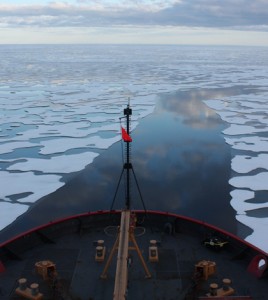 The Arctic has become the target of some ironic attention lately. While part of the international community eyes the region as a climate change indicator, many other entities have set their gaze on the oil and gas reserves that could fuel such change. Now a collaboration between federal and private sector organizations, as well as U.S. and Canadian scientists, seeks to uncover the workings of the Arctic Beaufort Sea ecosystem so that its potential for human use is understood alongside the requirements for its protection. 
 
Being the federal agency responsible for offshore energy development, the Bureau of Ocean Energy Management is leading the Marine Arctic Ecosystem Study with help from the other nine members of the National Oceanographic Partnership Program.
Read More