Calif. refinery fire blanketed neighborhoods with carcinogens, group claims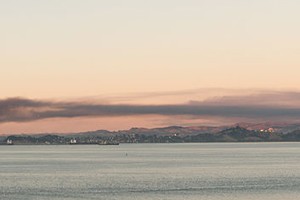 A California environmental justice group tested soot remaining from an August oil refinery fire and found cancer-causing pollutants may cover some residential areas, according to the San Francisco Gate.
Global Community Monitor determined that a plume of smoke from the Chevron refinery fire on Aug. 6 in Richmond, Calif. blanketed communities from Albany to San Pablo.
Lab tests from the group and ALS Environmental in Kelso, Wash. showed residential locations had concentrations of polycyclic aromatic hydrocarbons and benzo(a)pyrene among other potentially carcinogenic chemicals.
A spokesperson from Chevron disputed the claims, saying expert studies showed no adverse health risks existed from the fire.
Scientists from the Bay Area Air Quality Management District found only one chemical of high enough concentration to pose a health risk.  Two of the eight Bay Area Air Quality Management District air quality monitoring stations are in Richmond.  There are no monitoring stations at the Richmond refinery.
Image: A plume of smoke from the Chevron Richmond Refinery fire (Credit: Frank Schulenburg, via Wikimedia Commons)