Global carbon emissions set to reach record levels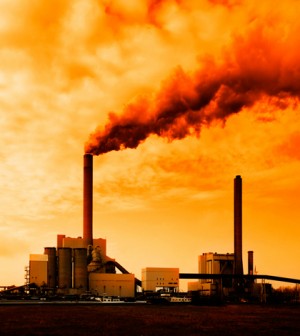 Global carbon emissions produced by burning fossil fuels will reach record highs this year of 36 billion tons, according to research at England's University of East Anglia.
Emissions from 2013 are projected to be 61 percent above levels in the 1990s when the Kyoto Protocol was formed.
Predictions were made as part of a collaborative project to measure global carbon output called the Global Carbon Project.
The Global Carbon Project research team developed a carbon atlas showing pollution levels.  China emits the most carbon of any country followed by the United States, India and Russia.
Coal burning accounts for 43 percent of 2013 carbon pollution. Oil and gas burning cause 51 percent of carbon emissions. Cement caused 5.3 percent of global carbon emissions.
Image: Emissions coming from a factory (Credit: EPA)