Greenland Ice Sheet's surface melting more frequently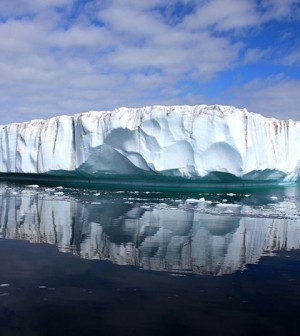 Greenland Ice Sheet (Credit: Christine Zenino, Wikimedia Commons)
Research led by the Cooperative Institute for Research in Environmental Sciences has shown that elevated temperatures in the Greenland Ice Sheet have turned normally frozen and dry areas in the region wet with melt water, the University of Colorado Boulder has reported.
Satellite data shows that last summer, 98 percent of the Greenland Ice Sheet's surface melted, as opposed to the normal rate of melting, which is around 50 percent.
Additionally, air and snow temperature data obtained from meteorological stations in the region show that from 1982 to 2011, area surface temperatures increased annually six times faster than the global average.
Scientists believe that the melting in the region could have global ramifications on climate and sea level changes.
Image: Greenland Ice Sheet (Credit: Christine Zenino, Wikimedia Commons)