Monitoring of Panama City Beach shows plenty of sand ahead of hurricane season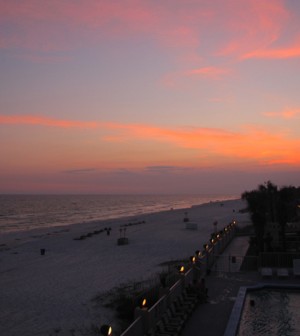 Panama City Beach (Credit: tink tracy, via Flickr)
Analysis of annual monitoring of Panama City Beach showed the sand is generally in good shape prior to hurricane season, according to a report from the Miami News Herald.
Each year Panama City's beach is monitored to determine if the sand needs to be replenished due to excess erosion or storm events.  This year there are a few problem zones, but overall no excessive erosion.
City officials filed for a permit to renourish the beach anyway, stating that, if nothing else, the permit will be a ticket to a quick fix.
Average beach width recorded during measurements was 125 feet, which more than doubles the standard desired width of 50 feet.
Monitoring is funded by Florida's Bay County Tourist Development Council, which initiated the program in 1996.
Image: Panama City Beach (Credit: tink tracy, via Flickr)