Puget Sound sediment health declines despite water improvements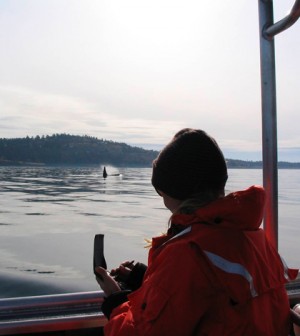 A new report by the Washington Department of Ecology has shown that despite overall water quality improvements in Washington's Puget Sound, sediment health in the central sound has been compromised over the last decade, The Bellingham Herald has reported.
The study was based off of sediment samples pulled from the bottom of the sound in 2008 and 2009. The samples showed that sediment-dwelling life had declined in 28 percent of the central sound. Samples from the same region a decade earlier showed only a decline of 7 percent of sediment-dwelling life.
The cause of the decline is unknown, but researchers speculate that pollution from pharmaceutical and personal care products might have an impact on the region.
Image: Researcher on the Puget Sound (Credit: NOAA)