Researchers predict severe Amazon forest fire season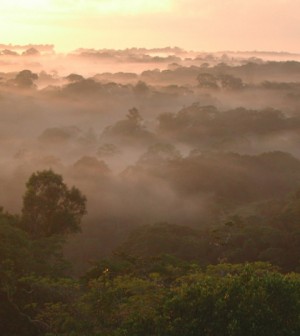 New models constructed by researchers from the University of California, Irvine with the help of NASA scientists have predicted that the Amazon forest fire season will be more severe in 2013 than in the previous two years, NASA has reported.
The models are based on historical fire data derived from NASA's Terra satellite as well as sea surface temperature measurements from NOAA. Past research shows that sea surface temperatures in the Pacific and Atlantic oceans can predict the severity of upcoming Amazon fire seasons up to six months in advance.
Predicting the severity of fire seasons is crucial for combating the potential deforestation and tropical forest degradation that they cause in the region.
Image: Amazon canopy (Credit: Fabrice Marr, Creative Commons)