Extech 39272 Pocket Fold-Up Thermometer
The Extech Pocket Fold-Up Thermometer has an adjustable probe with detents of 45º, 90º, 135º and 180º.
Features
Very fast response time for on-the-go measuring
4.5" (114mm) stainless steel probe
Measures temperatures up to 572F (300C) with 0.1 degree resolution
Fondriest Exclusives
Expedited repair and warranty service
Lifetime technical support
The Extech Pocket Fold-Up Thermometer features an adjustable probe a fast response time. On its large LCD display, it's capable of showing time, temperature, time zone, month, week, date, and day. The system will automatically adjust the week, date, day, hour, minute, second, and also for Daylight Savings Time (DST). Other functions include Data Hold, Min/Max, Auto Power Off, and detents at 45, 90, 135, & 180 degrees.
Range: -58 to 572F (-50 to 300C)
Accuracy: +/-1.8F (-22 to 482F), +/-1C (-30 to 250C)
Resolution: 0.1/1
Dimensions: 6.1"x2.0"x0.8" (154x50x20mm)
Weight: 2.5oz (71g)
Warranty: 1 year
(1) Thermometer
(1) Wrist strap
(1) AAA battery
Questions & Answers
How do I calibrate this thermometer?
The Extech fold-up thermometer cannot be calibrated. You can check the thermometer for accuracy by putting it in an ice bath or boiling water. If you use the boiling water test, be sure to take altitude into account. If the thermometer is inaccurate, you may want to consider replacing it.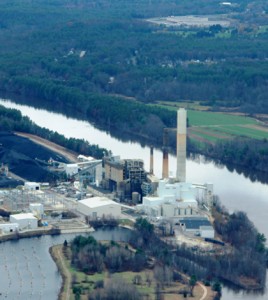 Rivers are a vital cooling source for power plants, but high-temperature water returned to rivers from the plants may detrimentally heat rivers and change aquatic ecosystems, according to a recent study. 
 Scientists from the University of New Hampshire and the City College of New York gathered federal data on power plants and river systems and linked up river flow and heat transfer models to figure out just how hot rivers get in the northeastern U.S. 
 They found that about one third of heat generated in thermoelectric power plants in the Northeast is drained into rivers via used cooling water. Just more than a third of the total heat generated at plants in the Northeast is converted directly into electricity for consumer use.
Read More