Extech Conductivity Standards
The Extech Conductivity Standards calibrate conductivity meters to ensure measurement accuracy.
Features
Convenient pint size
Two pottles per pack
Can be used for non-Extech meters as well
Fondriest Exclusives
Expedited repair and warranty service
Lifetime technical support
Overview
The Extech Conductivity Standard is offered in a convenient pint size to calibrate conductivity meters for optimum accuracy. The standard may be used with any conductivity meter that requires calibration.
(2) Pint bottles of conductivity standard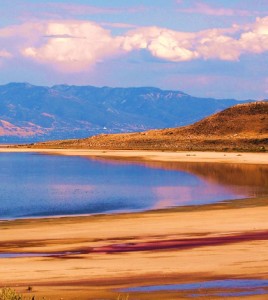 UPDATE : Fondriest Environmental is offering their expertise in conductivity through their new online knowledge base. This resource provides an updated and comprehensive look at conductivity and why it is important to water quality. To learn more, check out: Conductivity, Salinity and TDS. 
 
 
 Salinity and conductivity measure the water's ability to conduct electricity, which provides a measure of what is dissolved in water. In the SWMP data, a higher conductivity value indicates that there are more chemicals dissolved in the water. 
 
Conductivity measures the water's ability to conduct electricity. It is the opposite of resistance. Pure, distilled water is a poor conductor of electricity.
Read More