Geotech Stainless Steel Reusable Bailers
Geotech reusable bailers are available in many configurations and materials to meet your specific sampling needs.
Features
Made with the best materials available
0.85" and 1.66" diameters are 36" long
Rugged and durable for well development
Stock
Drop Ships From

Manufacturer
Fondriest Exclusives
Expedited repair and warranty service
Lifetime technical support
Geotech bailers come in a variety of configurations and specifications for every type of water sampling requirement, including the most demanding. Made with the best materials available for your choice of disposable or reusable bailing.
Questions & Answers
Are the Geobailers available using PFAS-free components?
Yes, the stainless steel Geobailers can be purchased with either Viton or PFAS-free O-rings as noted in the part descriptions.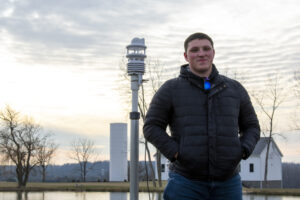 The Lufft WS800 Multi-Parameter Weather Station measures a full suite of atmospheric parameters that provides all-encompassing data on the local environment, including a one-of-a-kind lightning detector. This compact, cost-effective sensor simultaneously measures air temperature, humidity, pressure, precipitation, solar radiation, lightning, and wind with an integrated electronic compass. An internal fan and heater reduce the effects of external influences for accurate measurements during long-term deployments. The sensor can be easily mounted on a 2-inch diameter pipe above any local obstructions with the included bracket mount, U-bolts, and 10-meter cable. 
 
 Settings for the unit can be adjusted using the latest UMB-ConfigTool.
Read More