Global Water FL400 Sewer Water Level Sensor
Global Water's FL400 Sewer Water Level Sensor includes a flow nozzle with weighted stainless steel housing for deployments in moving water.
Features
Monitor levels in sewers, rivers, streams, and open channels
Dynamic temperature compensation system for high accuracy and reliability
Vented pressure sensor for automatic barometric pressure compensation
Fondriest Exclusives
Free ground shipping
Expedited repair and warranty service
Lifetime technical support
The Global Water FL400 is dseigned to be used in sewer and drainage pipes, as well as other open channel applications like flumes, weirs and square channels. The specially engineered, non-fouling water level sensor works in depths as little as ½ inch and allows for deployment in manholes and other difficult to access areas without the need to enter the confined space.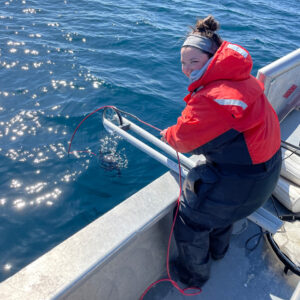 From crystal clear alpine lakes to muddy rivers and boggy swamps, water transparency is an easily observable water quality parameter to anyone who takes a few moments to peer into the (sometimes) murky depths. Water transparency varies dramatically based on the location of bodies of water among different watershed environments, but it can also change quickly due to a variety of internal and external factors. 
 
 At Miami University (OH), the Global Change Limnology Lab explores the many ways that water transparency impacts aquatic ecosystems. Operational for nearly 20 years, the lab trains undergraduate and graduate students and has conducted work from the midwest Great Lakes to Alaska, South America and New Zealand. 
 
 The Global Change Limnology Lab, headed by Dr.
Read More