Hach Lauryl Tryptose MPN Tubes
Lauryl tryptose broth tubes provide enumeration of coliform bacteria using the Most Probable Number (MPN) method.
Features
Minimal training requirements
Convenient and simple testing solution
Regulatory-accepted method for drinking water, wastewater, ambient water, food and beverage applications
Usually ships in 3-5 days
Image
Part#
Product Description
Price
Stock
Order
2101415
Lauryl Tryptose MPN Tubes, pack of 15

Usually ships in 3-5 days
Hach lauryl tryptose broth tubes provide a simple testing solution for coliform bacteria using the most probable number (MPN) method. To use, simply transfer 10 mL of the sample into the tubes and invert to mix the broth and the sample. After an hour in the incubator at 35 degrees Celsius, invert tubes to remove trapped air and return to the incubator for another 24 hours. If the broth is cloudy and the tubes contain gas bubbles, it is likely that coliform bacteria are present.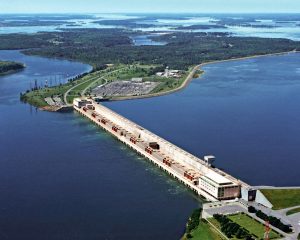 Where and how to monitor water quality is always a challenge, particularly in complex aquatic ecosystems. The new REASON Project from a team at Clarkson University is working to demonstrate the utility of using water quality instrumentation in dams on major rivers in the Great Lakes system. 
 
 Clarkson University Professor of Biology Michael Twiss spoke with EM about the new approach their team is taking at the Moses-Saunders Power Dam across the St. Lawrence River and the benefits the development of smart infrastructure such as this might offer. 
 
 "The upper St. Lawrence River is defined as that which leaves Lake Ontario and is just upstream from the city of Montreal," explains Dr. Twiss.
Read More