Heron dipperLog tapNtell Surface Mount Display
The Heron tapNTell display connects directly to a dipperLog cable for real-time information on the status of the water level.
Features
Display is permanently attached to the well
User-replaceable batteries do not drain the loggers of power and last up to 5 years
Continuous record of water level rise and fall
Usually ships in 3-5 days
Image
Part#
Product Description
Price
Stock
Order
5020
tapNtell surface mount display

Usually ships in 3-5 days
5020
tapNtell surface mount display
Usually ships in 3-5 days
Heron's tapNtell display is best suited to monitor water levels during earth works construction, mining operations, irrigation wells, pore water pressure monitoring in piezometers, or just to keep a watchful eye on a domestic well. The tapNtell provides real-time temperature and water level data, accounting for the rise and fall of the water as it happens below. This data is conveniently presented in numerical value on the display.

Housed in a NEMA IP68 casing, the tapNtell is permanently secured at the top of a well that hosts a direct-read cable installation. This is available for all dipperLog water level loggers that are deployed with a reel or in a well head readout option.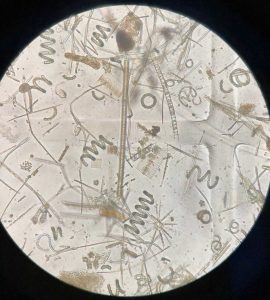 Climate change-driven volatility is changing lakes at the base of their food webs. 
 
 That's one way to interpret new research that documented such a change in Muskegon Lake on the coast of Lake Michigan. Researchers found that, in one particularly rainy and cool year, normal phytoplankton diversity and patterns were cast aside. Instead, one group of algae dominated the entire year, offering a glimpse into the kinds of surprising changes that could happen in the future. 
 
 "Phytoplankton are a very responsive group of organisms," said Jasmine Mancuso, whose research detailing the change in the lake was published in October in Journal of Great Lakes Research .
Read More