NexSens CB-1250 Data Buoy
The NexSens CB-1250 Data Buoy is designed for deployment in lakes, rivers, coastal waters, harbors, estuaries and other freshwater or marine environments.
Features
Integrated 71-watt solar panels for 213-watts of solar charging
Three 8" diameter sensor holes with female NPT threads for sensor deployment
Topside plate supports solar marine light, weather stations, and other sensors
Fondriest Exclusives
Expedited repair and warranty service
Lifetime technical support
The NexSens CB-1250 Data Buoy is designed for deployment in lakes, rivers, coastal waters, harbors, estuaries and other freshwater or marine environments. The floating platform supports both topside and subsurface environmental monitoring sensors including weather stations, wave sensors, thermistor strings, multi-parameter sondes, Doppler current profilers and other monitoring instruments.

The buoy is constructed of an inner core of cross-linked polyethylene foam with a tough polyurea skin. A topside 46" tall stainless steel tower includes three 71-watt 12VDC semi-flexible solar panels, and a center 10" ID x 27.5" tall data well accommodates batteries, data loggers, sensors, and more. Three 8" pass-through holes with female NPT bottom threads allow for quick connection of instrument deployment pipes and custom sensor mounts. The stainless steel frame supports both single point and multi-point moorings.

The CB-1250 Data Buoy is optimized for use with NexSens X2-CBMC data loggers. Wireless telemetry options include cellular and Iridium satellite. Compatible digital sensor interfaces include RS-232, RS-485 and SDI-12. Each sensor port offers a wet-mateable connector for a reliable waterproof connection. For custom integrations, an optional pass through data well lid includes a set of plugs and cable gland fittings.
Hull Outer Diameter: 48.0" (121.9cm)
Hull Height: 28.0" (71.1cm)
Data Well Inner Diameter: 10.3" (26.2cm)
Data Well Height: 27.5" (69.9cm)
Pass-Through Hole Diameter: 8.0" (20.3cm)
Tower Height: 46.0" (116.8cm)
Solar Panels: 3x 71-watts
Weight: 300 lb (136kg)
Net Buoyancy: 1250 lb (567kg)
Hull Material: Cross-linked polyethylene foam with polyurea coating & stainless steel deck
Hardware Material: 316 stainless steel
Mooring Attachments: 3x 3/4" eyenuts
(1) CB-1250 solar tower
(1) CB-1250 buoy hull
(1) CB-CCA anti-rotation cage clamp
(1) CAGE-L instrument cage
Questions & Answers
What parameters can be measured with CB-1250 data buoys?
NexSens data buoys are designed to simplify the connection of a wide variety of measurement sensors for weather, water quality, water current, waves and solar radiation. When combined with NexSens data loggers, these buoy-based sensors display measurement results online that are accessible to project staff and collaborators. Weather station parameters include air temperature, relative humidity, barometric pressure, wind speed, wind direction and more. Some advanced weather stations also incorporate GPS, tilt, accelerometer & compass sensors. Terrestrial and Underwater PAR sensors measure photosynthetic active radiation. Water quality sondes measure temperature, conductivity, depth, dissolved oxygen, pH, ORP, total algae (phycocyanin and chlorophyll), turbidity, and fluorescent dissolved organic matter (fDOM). The sondes also output several calculated parameters like salinity, specific conductance, total dissolved solids (TDS) and total suspended solids (TSS). Water current sensors used with data buoys are typically multi-beam acoustic doppler based and and measure currents, turbulence, wave height and wave direction. Wave data (height, period, direction) can also be measured using inertial-based sensors mounted on the buoy hull.
How are weather sensors mounted to the CB-1250?
Nexsens offers custom mounts for most industry met sensors including Airmar, Lufft, Vaisala, Gill and YOUNG. Sensor extensions are available based on the height of the sensor in relation to the water's surface. It is necessary to integrate a compass with any buoy-based met sensor to correct for wind direction due to buoy movement.
How do I calculate a power budget for the data buoy?
NexSens has a power budget algorithm to input variables like telemetry methods, measurement frequency, transmission frequency, instruments connected, months deployed, and location for any factory integrated system. With those variables, it is quickly determined whether a given buoy platform will have sufficient solar charging and battery reserve for autonomous deployment.
Can the solar panels be individually replaced in the field?
The solar panels feature a waterproof 2-pin connector that plugs into a 3-way splitter on the solar tower. In the event of a failure, the solar panel can be swapped out in the field.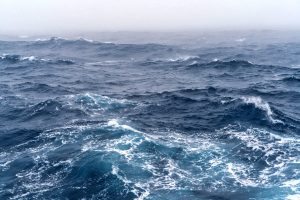 Around the world, extreme wave heights and ocean winds are increasing. The greatest increase is happening in the Southern Ocean, according to recent research from the University of Melbourne , and Dr. Ian Young corresponded with EM about what inspired the work. 
 
 "Our main interest is ocean waves, and we are interested in wind because it generates waves," explains Dr. Young. "Ocean waves are important for the design of coastal and offshore structures, the erosion of beaches and coastal flooding, and the safety of shipping." 
 
 Waves also have a role in determining how much heat, energy and gas can be trapped in the ocean. 
 
 "The major reason why changes in wave height may be important is because of sea level rise," details Dr. Young.
Read More