YSI Conductivity Standards
NIST-traceable conductivity solutions to calibrate both field instruments and lab instruments and cells together for maximum accuracy.
Features
Calibrates full line of YSI conductivity meters
Available in pints, quarts, and boxes of 8-pint bottles
Designed and manufactured to the highest quality standards
Fondriest Exclusives
Expedited repair and warranty service
Lifetime technical support
YSI Conductivity Calibrator Solutions are secondary standard solutions for the calibration of conductivity cells together with conductance meters. The solutions are provided in two ranges of accuracy. The YSI 3161, 3163, and 3165 solutions are made to close tolerances and intended primarily for use in laboratory applications where other factors which strongly influence conductivity can also be tightly controlled or accurately measured. The YSI 3160, 3167, 3168, and 3169 solutions are made to less exacting tolerances and are intended mainly for use in field applications where other factors are less subject to close control or measurement.
Questions & Answers
Is this standard NIST traceable?
Yes, this conductivity standard is NIST-traceable.
What is the expiration period for the 1000mS conductivity standard from YSI?
The YSI conductivity standard has a shelf-life of 1-year, unopened (in plastic bottles) and 1-month after being opened. You can refer to the solution expiration guide here: www.fondriest.com/pdf/ysi_solution_expiration.pdf
Does the YSI 1 mS conductivity standard solution have a freezing point?
The freezing point of the 1,000 uS-50,000 uS conductivity standard is listed as unknown on the SDS. However, the solution should not be stored below 2°C (35.6°F) and should never be frozen.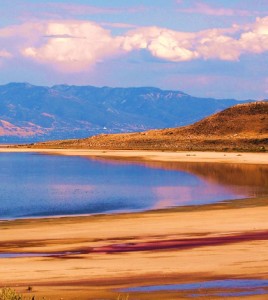 UPDATE : Fondriest Environmental is offering their expertise in conductivity through their new online knowledge base. This resource provides an updated and comprehensive look at conductivity and why it is important to water quality. To learn more, check out: Conductivity, Salinity and TDS. 
 
 
 Salinity and conductivity measure the water's ability to conduct electricity, which provides a measure of what is dissolved in water. In the SWMP data, a higher conductivity value indicates that there are more chemicals dissolved in the water. 
 
Conductivity measures the water's ability to conduct electricity. It is the opposite of resistance. Pure, distilled water is a poor conductor of electricity.
Read More