Heron dipperLog VENTED+ Water Level Logger
The dipperLog VENTED is a low-cost water level logger for continuously monitoring water levels and temperature in wells, boreholes and open bodies of water.
Features
Automatic barometric pressure compensation using vented cable
Easy-to-use software for deployment, data upload & data management
Vented cable is removable for easy field replacement
Stock
Drop Ships From

Manufacturer
Fondriest Exclusives
Free ground shipping
Expedited repair and warranty service
Lifetime technical support
The dipperLog VENTED is a reliable, cost effective solution for measuring groundwater levels and temperature in wells, boreholes and open bodies of water. The dipperLog VENTED, incorporates a gauged transducer that measures pressure exempt from barometric influences which is ideal to use in both long and short term monitoring.

The vented data logger is now removable from the vent cable allowing for easy field replacement and other deployment applications.

The new Vent Cap Adaptor, especially designed for shallow applications, allows for a true collection of water level measurements without performing barometric compensation. By utilizing the Vent Cap Adaptor, a dipperLog VENTED can be deployed in wetlands or overflow ditches without a vent cable. This cap is specifically designed to allow the barometric pressure to be measured accurately when the cap is exposed while sealing the logger from water intrusion when the cap becomes submerged.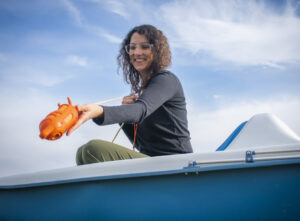 The Sontek CastAway-CTD is a castable device that measures conductivity, temperature and depth. The instrument has been used in the field for over a decade by oceanographers, limnologists, divers, fishers and educators. There have been few changes since the first iteration in 2010, showing that the instrument is durable and accurate without requiring new models. 
 
 The CastAway is the first conductivity, temperature and depth (CTD) instrument of its kind. While other CTDs are large and cumbersome to deploy, with cages and isolated sensors, the CastAway is a small, lightweight and easy-to-use instrument. Typical CTDs utilize pumps to ensure water flows over the sensors during deployment.
Read More