Spectrum WaterScout SMEC 300 Soil Moisture Sensors
The SMEC 300 combines affordability and accuracy into a soil moisture, conductivity, and temperature sensor that is easy to install.
Features
Track soil moisture, salts, and soil temperature: all with a single sensor
Use with FieldScout Soil Sensor Reader for spot sampling applications
Compatible with WatchDog 1000 and 2000 series stations
Fondriest Exclusives
Free ground shipping
Expedited repair and warranty service
Lifetime technical support
The SMEC 300 combines afforability and accuracy into a sensor that is easy to install. Soil moisture is measured by a capacitance type sensor driven by an 80 MHz oscillator. Soil salinity is measured by a pair of carbon ink electrodes which provide a large contact surface with the soil solution. Temperature is measured with a thermistor potted in the sensor molding.

The SMEC 300 is designed to be compatible with the WatchDog data loggers and weather stations as well as FieldScout Soil Sensor Reader. SpecWare software enables you to view your data in graphical and tabular form as well as run reports customized to your application.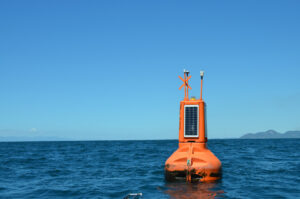 Lake Malawi (also known as Lake Nyasa and Lake Niassa) doubles as a Rift Valley Lake and one of the seven African Great Lakes. Due to its unique biodiversity, it's a great place to conduct limnological studies. Harvey Bootsma is a professor for the School of Freshwater Sciences at the University of Wisconsin-Milwaukee and has had an interest in limnology ever since he was a kid. Bootsma fondly recalls summer vacations to Georgian Bay, Ontario, "I probably spent as much time in the water as I did out of it." He continues, "I remember telling myself, 'I'm going to get a job where I can stay here all the time.'" While Harvey didn't end up working on Georgian Bay, he was offered a job working on Lake Malawi. He continued working there while completing his Ph.D.
Read More