YSI ProDSS Nitrate Sensor
The YSI ProDSS ISE nitrate sensor is a digital smart sensor featuring welded titanium construction for use with the ProDIGITAL family of instruments.
Features
Measures NO3 in freshwater applications
Depths not to exceed 17 meters (55 ft) or 25 psi
3 month warranty on sensing module
Fondriest Exclusives
Free ground shipping
Expedited repair and warranty service
Lifetime technical support
The ProDSS ion-selective electrode (ISE) nitrate sensor uses a silver/silver chloride wire electrode in a custom filling solution. The internal solution is separated from the sample medium by a polymer membrane, which selectively interacts with nitrate ions. When the sensor is immersed in water, a potential is established across the membrane that depends on the relative amounts of ions in the sample and the internal solution. This potential is read relative to the Ag/AgCl reference electrode.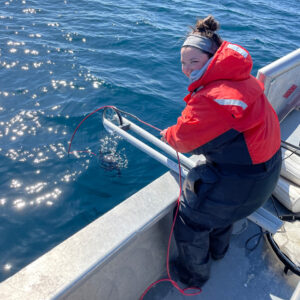 From crystal clear alpine lakes to muddy rivers and boggy swamps, water transparency is an easily observable water quality parameter to anyone who takes a few moments to peer into the (sometimes) murky depths. Water transparency varies dramatically based on the location of bodies of water among different watershed environments, but it can also change quickly due to a variety of internal and external factors. 
 
 At Miami University (OH), the Global Change Limnology Lab explores the many ways that water transparency impacts aquatic ecosystems. Operational for nearly 20 years, the lab trains undergraduate and graduate students and has conducted work from the midwest Great Lakes to Alaska, South America and New Zealand. 
 
 The Global Change Limnology Lab, headed by Dr.
Read More