PME miniDOT Dissolved Oxygen Logger
The PME miniDOT Logger is a completely submersible instrument that logs dissolved oxygen and temperature measurements.
Features
Long-lasting sensor with stable calibration
Up to 1-year battery life with user-replaceable batteries
Also records time, date, and battery voltage
Fondriest Exclusives
Expedited repair and warranty service
Lifetime technical support
Overview
The PME miniDOT is a submersible instrument that includes an optical dissolved oxygen sensor, a temperature sensor, batteries and a micro SD memory card. Data is recorded internally with a sample interval from once per minute to once per hour and can be offloaded to a computer via USB cable.

Internal Storage
The miniDOT sensor is an optode that measures lifetime-based luminescence quenching of a thin membrane. The sensing foil contains a coating with a variable fluorescence that depends on oxygen concentration in the surrounding water. The sensor can compute dissolved oxygen concentration in mg/L and record these measurements internally. Each logger is factory-calibrated at 12  dissolved oxygen concentrations, each at 8 temperatures, for a total of 96 calibration points.
Questions & Answers
How does the miniDOT measure dissolved oxygen?
The PME miniDOT determines DO in water using an optode that measures flourescence.
What software comes with the dissolved oxygen logger?
The PME miniDOT includes free Java-based Windows software for configuration the logger and offloading data. The software will also compute oxygen saturation from the miniDOT logger measurements. A USB to micro USB cable is sold separately and required to communicate with the logger.
How long will the battery last?
With a 1-minute sample interval, the logger will remain powered for approximately 1-year.
What are the recommended replacement batteries for the miniDOT logger?
PME states that Alkaline batteries are good for short deployments, where lithium batteries are best for longer deployments, or deployments in cold environments. Battery life and other options are discussed further on page 10 of manual.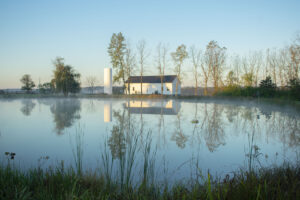 Across the planet, biodiversity and natural habitats are declining dramatically. Countless species of flora and fauna around the world are being listed as either threatened, endangered, or extinct. According to a 2019 UN Study , around one million species are already at risk of extinction. Unless action is taken to reduce the causes of biodiversity loss, many of these species could disappear within the next few decades. Invasive species, habitat destruction, pollution, and other environmental stressors are all major causes of biodiversity decline. 
 
 While high biodiversity is synonymous with places like the Amazon Rainforest and the Great Barrier Reef, it can also be found locally.
Read More