YSI ProDSS Total Algae Sensor
The YSI ProDSS total algae sensor is a digital smart sensor for helping monitor, mitigate, and manage the impacts of harmful algal blooms.
Features
Dual channel sensor
Measures and outputs both chlorophyll & blue-green algae
Options for ug/L and RFU outputs
Fondriest Exclusives
Free ground shipping
Expedited repair and warranty service
Lifetime technical support
The Total Algae (TAL) sensors are dual-channel fluorescence sensors. The "channels" are for chlorophyll and phycocyanin (TAL-PC), or chlorophyll and phycoerythrin (TAL-PE), which are measured in the water. Each sensor thus yields two data sets: for TAL-PC, one results from a blue-emitting LED that excites the chlorophyll a (chl) molecule and the second results from an orange excitation beam that excites the phycocyanin (PC) accessory pigment. The TAL-PE sensor is similar, also having the chlorophyll channel, but rather than an orange-emitting LED there is a slightly blue-shifted beam that excites phycoerythrin (PE).

The TAL sensors generate data in RFU or μg/L of pigment (chl, PC or PE) units, with RFU as the default. When using either RFU or μg/L, the sensor's response is highly linear: a reading of 50 of either unit represents twice as much fluorescence detected as a reading of 25, for example, if the temperature is constant.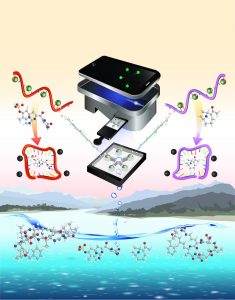 In the battle against harmful algal blooms (HABs), time is important . The need for laboratory equipment and testing is a serious challenge for water managers. This issue caught the eye of Qingshan Wei , an assistant professor of chemical and biomolecular engineering at North Carolina State University . 
 
 "Our research group is interested in developing low-cost sensors," Wei told EM . "Recently we have been developing sensors for environmental monitoring, and cyanotoxins came to our attention ." 
 
 Cyanobacteria, which generate HABs, are becoming a challenge across the US . They are a very serious problem in North Carolina, in part due to the weather.
Read More