Van Essen Diver-Link Cellular Telemetry System
The Van Essen Diver-Link cellular telemetry system is a durable and easy to install with AT&T/T-Mobile networks that can be used in a variety of borehole locations such as flush mount and stick-up wells/
Features
Automatic barometric compensation: no post processing of data
5+ years of battery life
Compatible with all Diver data loggers and cables
Fondriest Exclusives
Free ground shipping
Expedited repair and warranty service
Lifetime technical support
Overview
The Van Essen Diver-Link is a telemetry unit that is part of Diver-NETZ, a complete remote monitoring system that integrates field instrumentation with wireless communication and data management to effectively manage (ground)water resources. The Van Essen Diver-Link is suitable for continuous long- and short-term monitoring projects.
Durable
The Van Essen Diver-Link is a durable and easy to install telemetry unit that can be used in a variety of borehole locations such as flush mount and stick-up wells. The Diver-Link transmits data from a Diver data logger over a cellular network. Easily integrate the Diver-Link into the Diver-HUB web portal for real-time management of site data, monitoring equipment and water levels.
Compact Design
The Diver-Link combines a compact design with the latest 4G/LTE wireless technology. Configuration and management of the unit is easily done through the Diver-HUB web portal. Deployment of the Diver-Link simply consists of inserting the battery and connecting the unit to a Diver. In the field, the Diver-Link can be operated through Bluetooth Smart or using the magnetic function keys to activate the unit. Future firmware updates are automatically executed 'over-the-air', so there is no need for additional site visits.
Questions & Answers
Will the Diver-Link work with cellular networks outside the US?
The DN421 and DN422 versions are for cellular networks in North America only. A different version of the Diver-Link is available for cellular networks outside of North America. Contact Van Essen for more information on this.
Does the price of the Van Essen Diver-Link Cellular Telemetry System include a cellular account, or do you need to get your own AT&T account?
The Diver-Link does not include the micro SIM card so you will either need to add the data transmission option or acquire your own micro SIM prior to installation.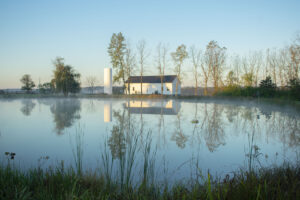 Across the planet, biodiversity and natural habitats are declining dramatically. Countless species of flora and fauna around the world are being listed as either threatened, endangered, or extinct. According to a 2019 UN Study , around one million species are already at risk of extinction. Unless action is taken to reduce the causes of biodiversity loss, many of these species could disappear within the next few decades. Invasive species, habitat destruction, pollution, and other environmental stressors are all major causes of biodiversity decline. 
 
 While high biodiversity is synonymous with places like the Amazon Rainforest and the Great Barrier Reef, it can also be found locally.
Read More